Product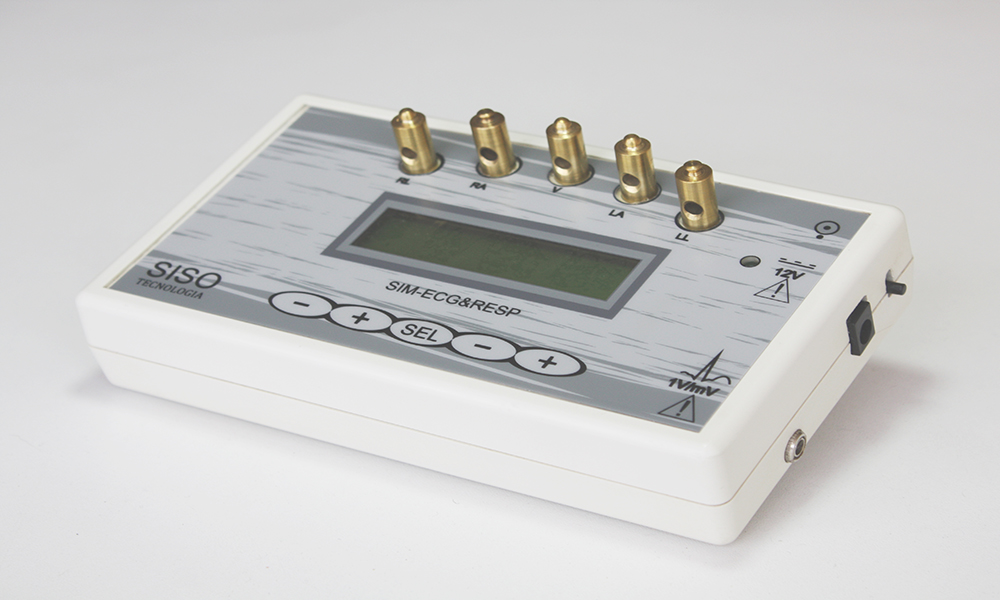 5 leads ECG and Respiration Patient Simulator
Five leads ECG and Respiration by thoracic impedancepatient simulator for maintenance, design and calibration applications.Improved with arrhythmia and pacemaker simulation. Indicated forelectrocardiographs, multiparametric monitors and other products with theparameters above.
Information
Specification
· Cardiac pulse rate 30 -300ppm
· Respiration pulse rate 5 -200rpm.
· Main cardiacs arrhythmias.
· Power Manager System forbattery operation.
· Low mains noise when usingexternal power supply.
· 1V/mV output.
· Respiration artifactssimulation.
· Patient model based on IEC60601.
· RBC tracking CalibrationCertificate included .
See our sales representative